February 6, 2018
by

Edward Morgan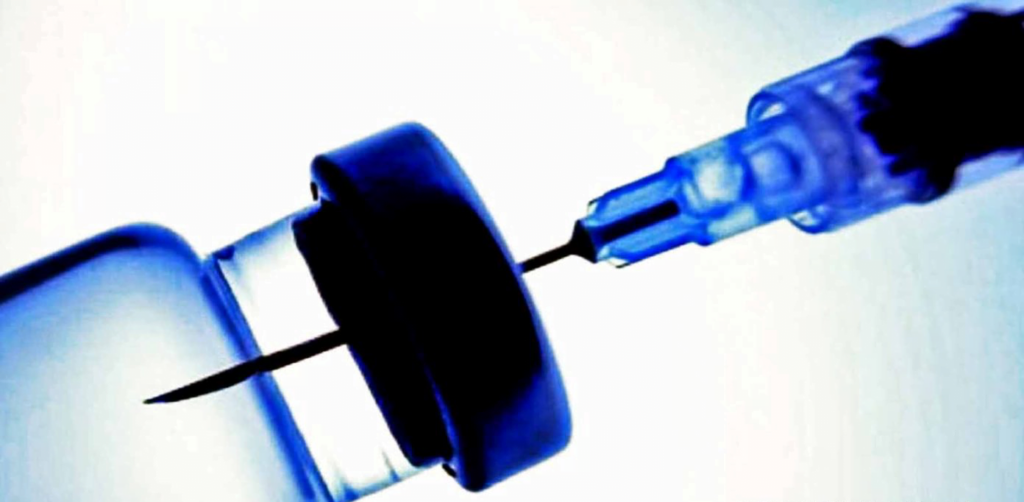 A state-sponsored forced sterilization on a massive scale has allegedly taken place in Africa according to opposition leaders and the public who are railing against the government. An industrial pharmaceutical laboratory has since had its license suspended by the Kenya Accreditation Service as a result of the controversy.
Kenya's opposition leader Raila Odinga—who swore himself in as president on Tuesday—claimed that at least 500,000 young girls and women may be infertile, following a tetanus vaccine administered by the government in 2014 and 2015.
read more
February 5, 2018
by

Edward Morgan
The use of vaccines on animals is common throughout the world yet efficacy in disease prevention is scant. A new study shows that vaccines used by commercial fish farmers are not protecting fish from disease.

The study was compiled by researchers at the University of Waterloo, the Pontifical Catholic University of Valparaiso and Chile's University of Valparaiso. It showed vaccinated fish tend to show more symptoms when contracting diseases, with the health impacts and ultimately deaths occurring as if they'd never received a vaccine.
"Today's vaccines are marketed to fish farms as necessary disease prevention and are even required by some insurance companies, but they are not nearly as effective as needed under real world conditions." said Brian Dixon, a professor in biology at Waterloo. "Some operators are giving five vaccinations per fish and then there are fish losses from the stress of receiving multiple handlings and injections."
In the study, the researchers tested the efficacy of the vaccine for the bacterial pathogen Piscirickettsia salmonis by comparing the reaction of vaccinated and non-vaccinated Atlantic salmon when exposed to the sea louse Caligus rogercresseyi in the lab.
They found that although the number of bacteria living inside the fish was much lower in vaccinated fish, they showed many more signs of infection and a higher death rate compared with the unvaccinated group upon exposure to the sea lice.
The study concluded that once vaccinated, the salmon was unable to fight off multiple diseases at once. It's first study showing how a parasite in fish can override the protective effects of a vaccine for another disease.
The experience of salmon farmers in Chile supports this finding, where salmon are raised largely in open cages off the coast, exposing them to variety of pathogens, the most common of which is sea lice.
The researchers say this highlights the need for veterinary pharmaceutical companies to change how they design and test vaccines in the first place, recognizing how different fish immune systems are from the current human model.
"Fish have a limited number of resources to respond to an illness so their immune system makes choices–when they're infected by sea lice, for example, the fish's immune system is suddenly geared to respond to that specific threat, leaving them totally exposed to other threats like P. salmonis," said Dixon, a Canada Research Chair in Fish and Environmental Immunology. "It's like sending ambulances out to all emergencies when in fact some of those emergencies need firefighters."
In the 2008 Chile's farmed salmon industry was nearly wiped out by Infectious Salmon Anaemia Virus (ISVA). Since then salmon farmers have been turning to vaccines to lower their use of antibiotics while prevent devastating losses from reoccurring disease. But vaccinations are expensive and can cost Chilean operators as much as 30 percent of cost of raising each fish.
read more
February 4, 2018
by

Edward Morgan
A growing body of concerning research indicates that conventional medicine's standard of care for type 2 diabetes, including synthetic insulin and oral anti-diabetic drugs, may actually increase morbidity and mortality. On the other hand, recently validated traditional approaches relying on plant-based medicines may greatly mitigate the global diabetes epidemic. 
A highly concerning study published in the journal Diabetes, Obesity and Metabolismtitled, "Glucose-lowering with exogenous insulin monotherapy in type 2 diabetes: dose association with all-cause mortality, cardiovascular events, and incident cancer," adds to a growing body of research indicating that administering genetically engineered insulin to type 2 diabetics greatly increases their risk of all-cause mortality. 
read more